I don't know about ya'll but it's getting to be my time of year.
I work my tail off all year long so I can hunt October through January.
Well it seems I'm on a "bow only lease" this year for the first time.
Took my oldest son with me last weekend. Met my hunting partner there.
We got there mid day on Friday. I shoot an old Matthews FX. Been using 100 gr. thunderheads in the past. Changed over to G5's. Took a doe at 30 paces Friday night. My son got a fair tom that evening.
My bud took a tom Saturday morning.
Didn't see any shooter bucks and my bud took two does opening weekend.
Did get a couple pix of this little guy.
Saturday nites I always whip up some vittles.
Decided to do some "chicken fried" turkey breast tenders from one of the breasts. Got two packages of Pepered Country gravy mix, took some seasoned corn chips and ground them up, added some garlic powder, pepper and Tony Chacherie's Creole seasoning. Made a soak of Beer and Teriyaki Sauce. Let the tenders soak for about an hour then dipped each tender in the coating mix. Deep fried them, had fresh steamed corn on the cob and baked potato.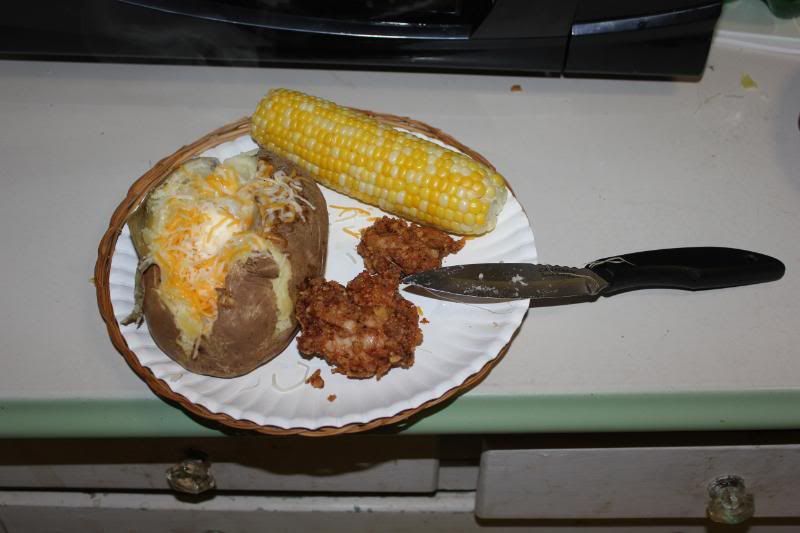 Add a Negra Modelo and I figure you got a Deer Camp meal that's hard to beat.
Best
GWB